Welcome your dolls to one of our beautiful dollhouses, inspired by the classic and beauiful French houses. With its natural wooden look, the wooden dolls house fits into almost any interior. Totally different from plastic toys in bright colours. We are huge fans!
Furniture and dolls can be ordered in different colours. Please note: the specific doll house furniture set shown in the photo can be ordered here.

We have the best sets of miniature doll house furniture for your little girl or little boys dolls house. They are incredibly cute and very well designed to match the life size furniture versions. You can click here to view our full range of dollhouse and dollhouse accessories! Want to see what options we have available for wooden dolls house figures? Scroll further down as we run through our range for you!

Have a look at our range of wooden dolls house furniture below:
DOLL HOUSE FURNITURE 10-PIECE SET | KIDSROOM | WHITE/WOOD

A beautiful set of handmade, wooden dollhouse furniture should not be missing from a wooden dollhouse. This 10-piece set is the perfect addition to the wooden dollhouse «La maison d'Amélie».
The dollhouse furniture is handmade from wood and intended for medium to large dolls houses.
Here you can find this beautiful 10 piece Kidsroom wooden dolls house furniture.
RETRO WOODEN DOLLHOUSE FURNITURE | 16 PIECE SET

A beautifully colourful furniture set to decorate a dollhouse. The style is retro and suits our natural Cottage style dollhouse perfectly. It also works very well in our Pink Champêtre Rose dollhouse.
Click here
to view this incredible retro wooden dolls house furniture! Create real rooms in which everyday life can take place. Our french inspired
dollhouse dolls
are perfectly suitable to participate in this.
WOODEN DOLLS HOUSE FURNITURE 19-PIECE SET IN NATURAL, PINK AND GREY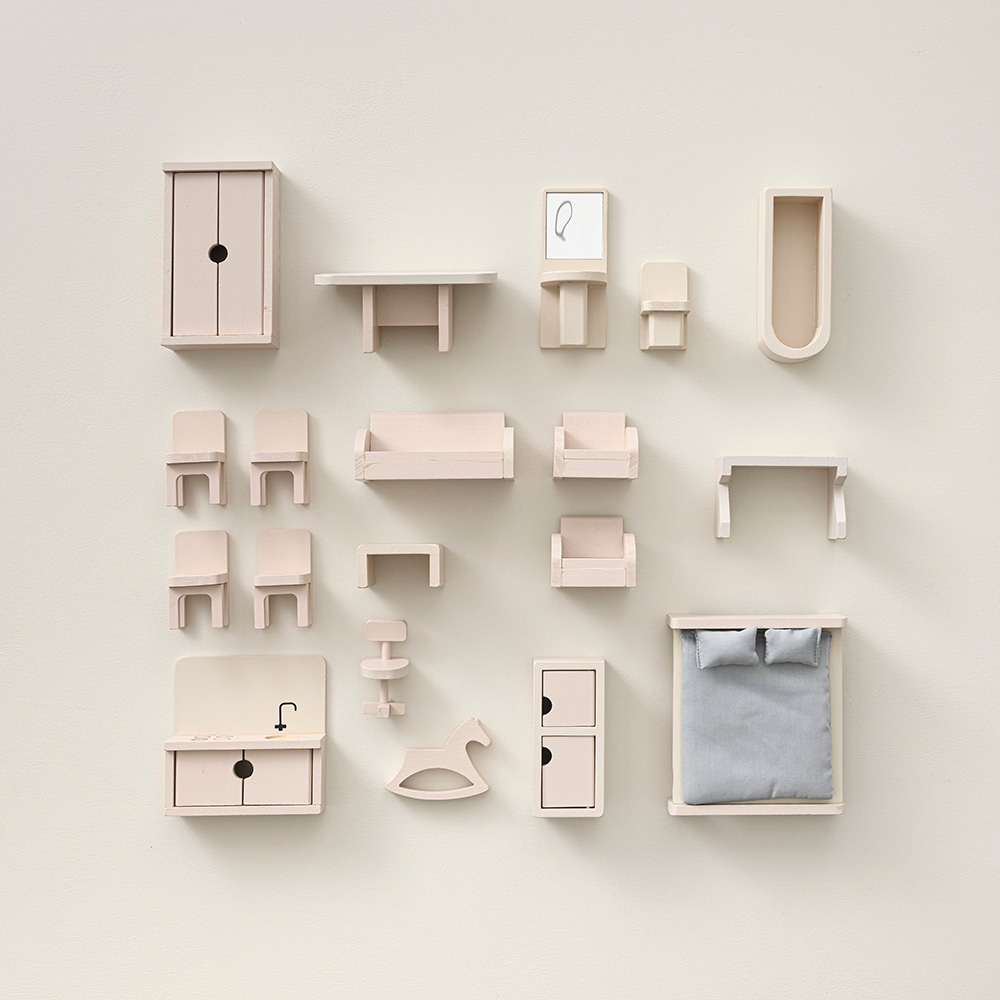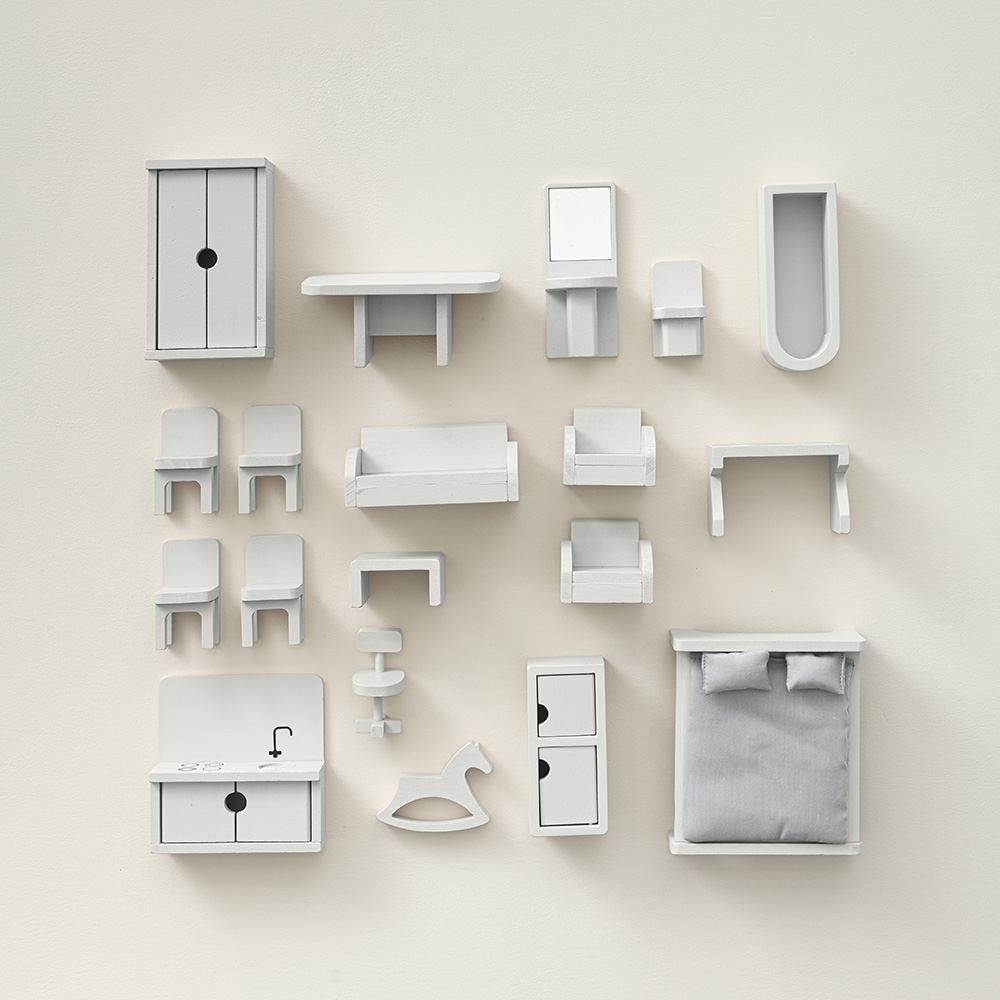 This beautiful 19-piece doll house furniture set is the perfect addition to furnish your little ones dream home.
We have 3 different colour sets available to suit whichever dollhouse you choose:

DOLLHOUSE DOLLS


We have a range of dollhouse doll families, here is a breakdown: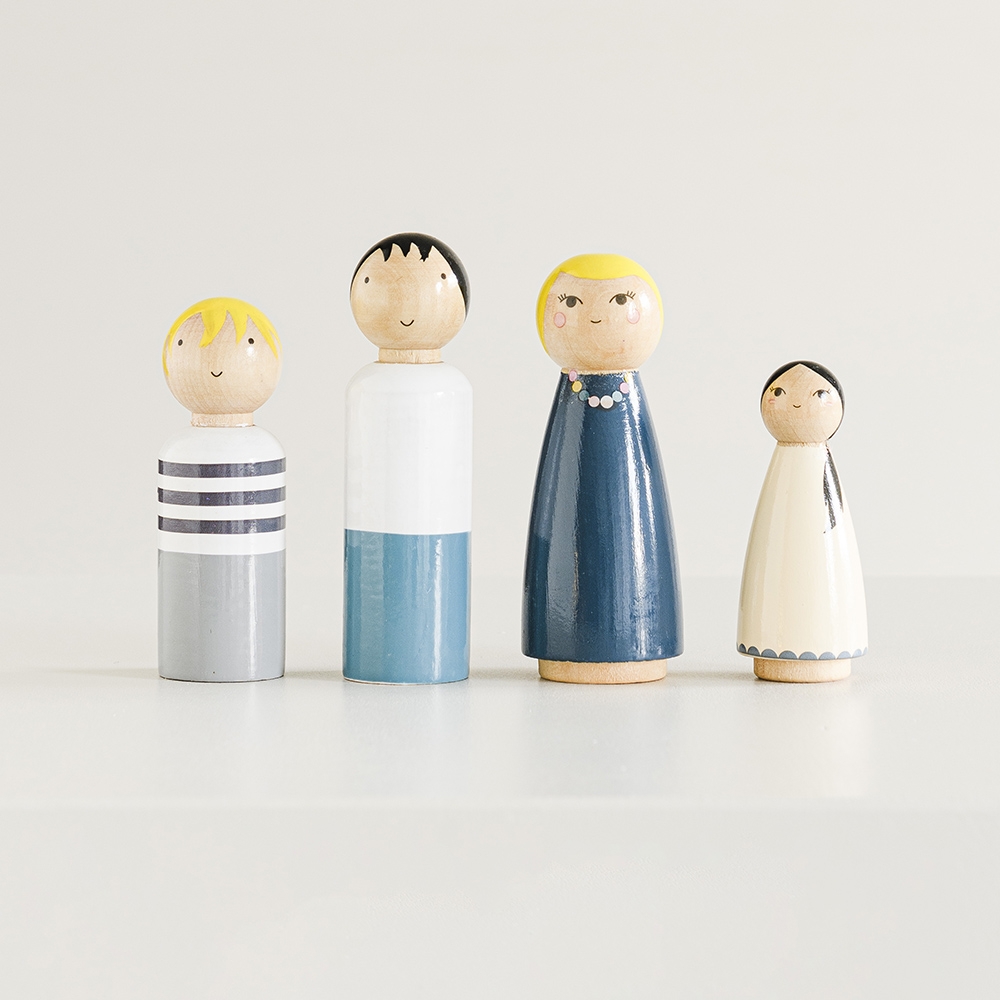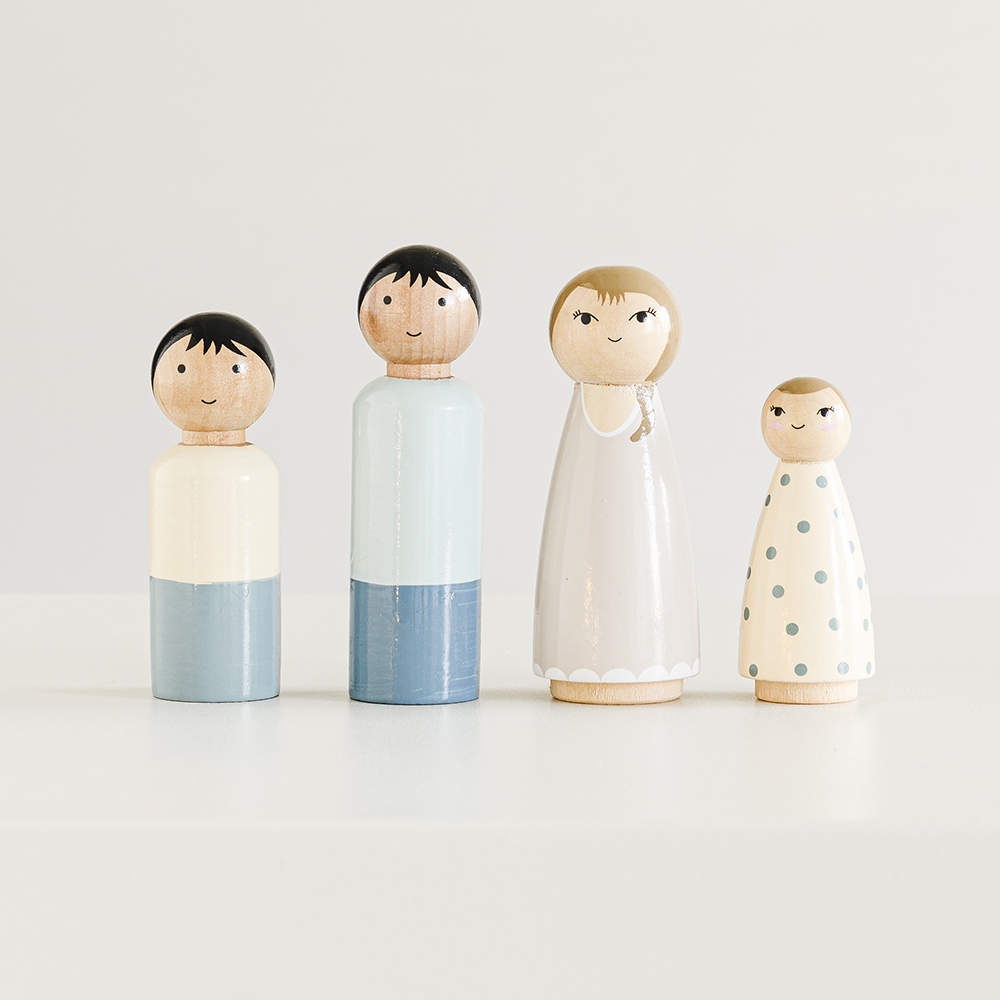 Take the opportunity to create a one of a kind and unique dollhouse with your little ones and do not hesitate to send us photos of the final results or to post on Instagram with the hashtag #mypetiteamelie!