Looking for a creative activity to do with your children? Create your own story using your dollhouse!


With a few dolls and a dollhouse, it's easy to create a little scene and create your own story... Share your creation on Instagram with the hashtag #mypetiteameliestory and you stand a chance to win a voucher to the value of € 30.


Have a look at our tutorial to learn how to create your own unique story ... Good luck!





TUTORIAL 1 - CREATE A SCENE AND UPLOAD TO YOUR STORY ON INSTAGRAM
There are different ways to create your story: with Instagram or an app like InShot. Here you will find the Instagram tutorial. If you scroll down further, you can find out how to create a story with InShot.
STEP 1 . PREPARE AND PLACE YOUR DOLL HOUSE IN A CLEAR, OPEN SPACE
When shooting, choose an indirect light source to avoid backlighting!



STEP 2. PLACE YOUR DOLLS OR FIGURINES IN DIFFERENT POSITIONS
Choose the characters for your story! Imagine a short story created from several photos that represent different positions and situations. The accessories or GIFs you see below will be added in the next step.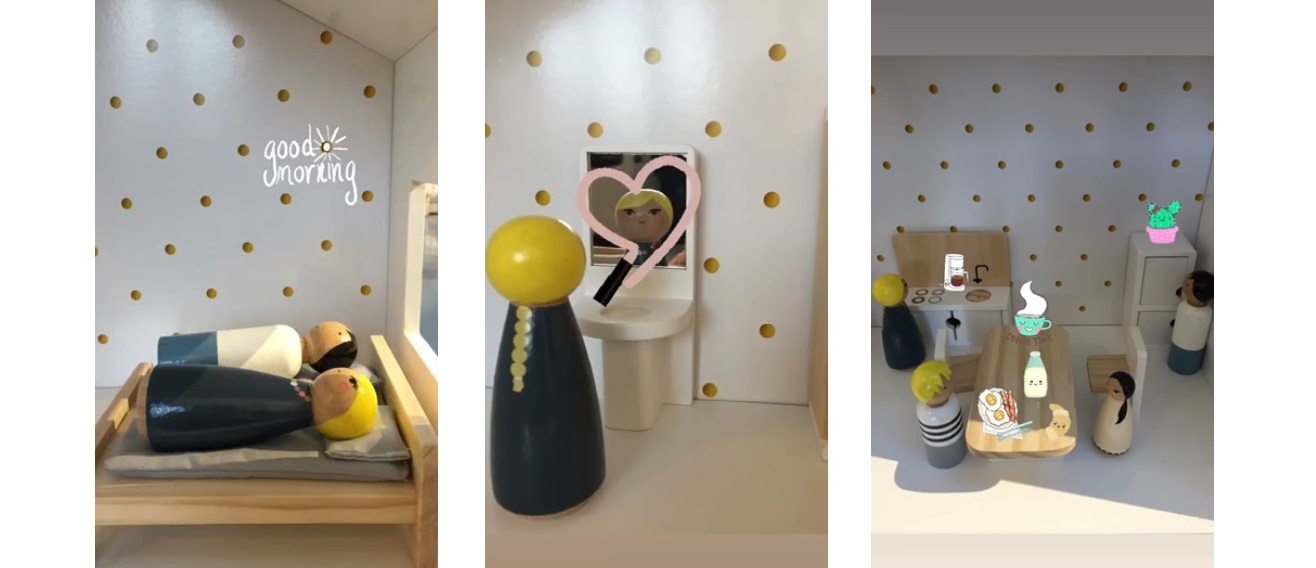 STEP 3. ACCESSORIZE YOUR CHARACTERS AND SITUATIONS WITH GIFS, OR A HASHTAG ...
Once your photos are ready, you will create a story for each of these photos on Instagram.
To create an Instagram Story, from your news feed, click on the "Your Story" circle at the top left.
Import the photos previously saved in your phone by selecting "MULTIPLE SELECTION". Once the first image is ready, accessorize it with the various options:
- "GIF": With the small GIFs available, you can accessorize your photos. Use the search box to find what you need to bring your story to life.
For example: You can add small moving hearts, your character portrays that they are in love! Glasses, hats, bubbles for a bubble bath ... anything is possible! Speechless or dialogue, the choice is yours! You can also add food and other everyday items.
- "MUSIC": Select a song to accompany your photo or video from the music options on Instagram.
STEP 4: POST YOUR CREATION WITH #MYPETITEAMELIESTORY AND SEND US YOUR VIDEO!
Thanks to the "#HASHTAG" button available: Add the tag #mypetiteameliestory
With the "@MENTION" button: add our name @petiteamelie, if you wish to tag us!
There you go, you can then publish your story by clicking on the button, "Send to".
To save your stories as a video, when you view your story, click on the "... More" button then on "Save ..." and finally on "Save the video". It is done ! Your video is then saved to your phone.
Very important: Post your video as an Instagram post mentioning the #MYPETITEAMELIESTORY, your participation is then confirmed!





TUTORIAL 2 - CREATE YOUR STORY WITH INSHOT APPLICATION


STEP 1. PREPARE AND PLACE YOUR DOLL HOUSE IN A CLEAR SPACE


STEP 2. POSITION YOUR CHARACTERS AND MOVE THEM PROGRESSIVELY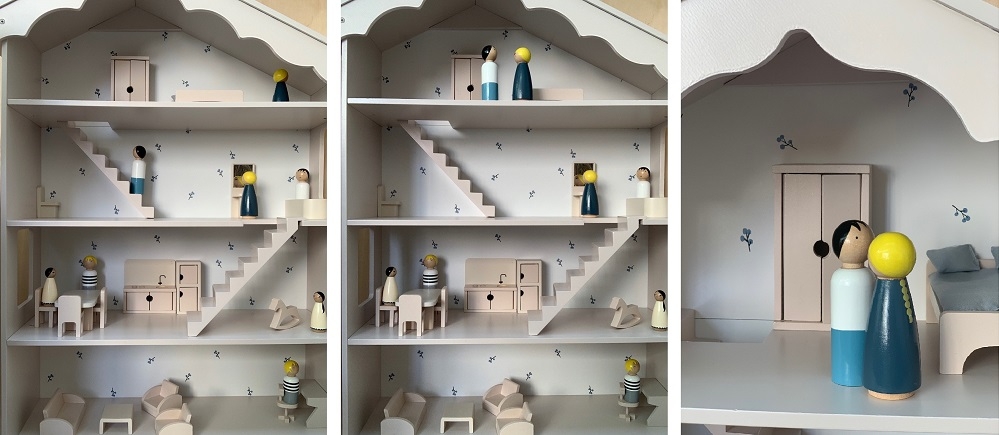 STEP 3. IMPORT YOUR PHOTOS TO THE INSHOT APP FOR EASY ASSEMBLY!
Add the music of your choice!
STEP 4. POST YOUR CREATION WITH #MYPETITEAMELIESTORY AND SEND US YOUR VIDEO!