Are you planning or currently setting up the kids playroom? Whether its a whole room or a corner of the home, a space for play time is great for children. For inspiration, we have some tips for furnishing the playroom or play corner.
DECORATE THE WALLS
Adding some fun prints and colour to the walls can instantly create a more playful environment.
Wall hooks
are great as decoration and for hanging clothing. Or how about a
reading lamp
for the wall if your child is already a little older and enjoys a bedtime story?
HOW ABOUT THE FLOOR?
Your child will want to spend a lot of time in the playroom. It is best to expect that spills and messes can happen by accident. Therefore choose a floor that you can easily get clean while they are having a nap.
For some extra decoration you can of course always place an easily washable carpet or
play mat
.
CREATE A NICE SITTING CORNER
Is your child fond of drawing and crafting? Give your kids their own space and add a nice table where they can sit at and play. Have you seen our
desk and chair
? They will look great in the playroom!
Need a little more comfort? Then go for large cushions, where they will spend the afternoon (maybe taking a nap).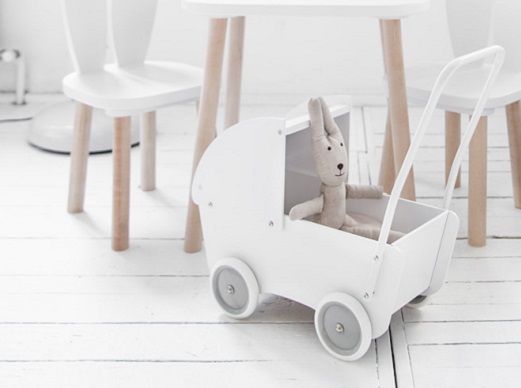 BUILD A FORT
Children really create their own space with a fort. Preferably one they make themselves of course. Just drape some cloths over and it's done!
Our
teepee tents
also create the same exciting atmosphere in the playroom!
CHOOSE SOLID TOYS
Children will naturally test the durability of toys. Therefore, make sure that toys will last when being dropped or thrown. Our
wooden toys
for example are more durable and last longer!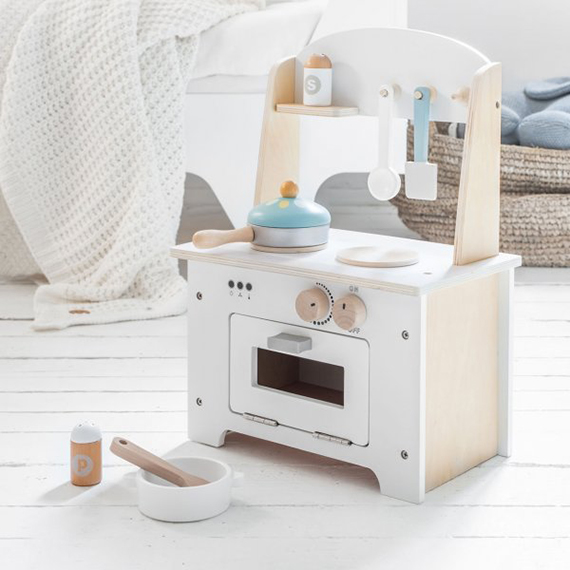 DON'T FORGET STORAGE SPACE
To keep the playroom as organised as possible, we recommend keeping some storage space. You can store books, games and toys on a shelving unit or in a book box. When the toys are not in use, you can show your little one to place them back on the shelves or in the box.
A clean space will make mum happy!