HOW DO I CREATE A COSY PLAYING CORNER IN MY TODDLER'S ROOM?
Your little one plays all day long. They discover the world in a playful way and that is fascinating to see. As a parent, you can encourage your toddler and stimulate their motor skills and development with all kinds of toys, games and books. A toddler of two or three is quite capable of entertaining himself for a while. Of course, always with your supervision and in a safe environment. Making a play corner in the nursery is great fun and extremely valuable. A safe and cosy place where your child can play and discover undisturbed. A place to hide which brings them into their own little world, with you nearby as their safe haven.
How do you create a pleasant play corner for a three-year-old toddler? We'll give you some ideas.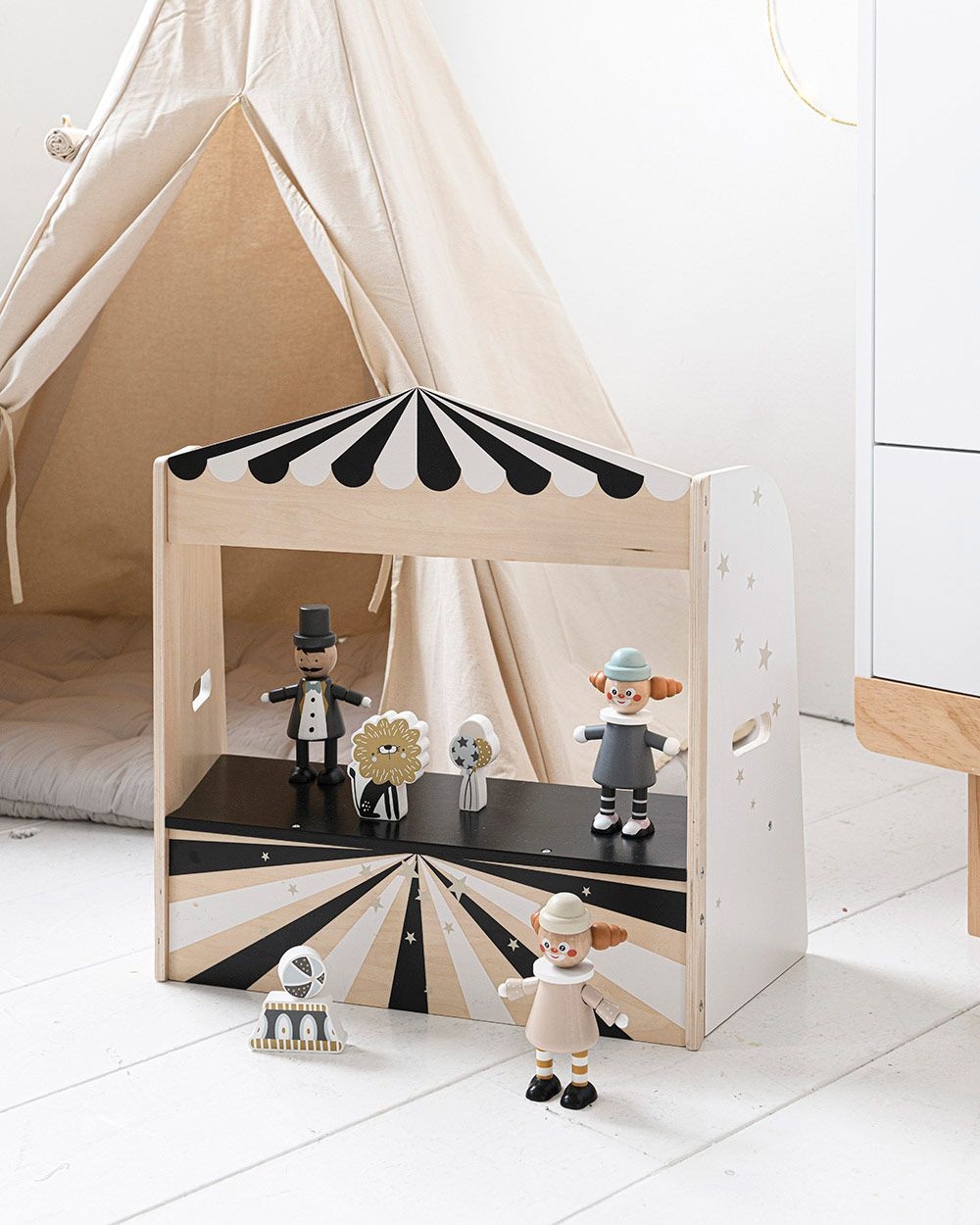 • Choose fun, wooden children's furniture for toddlers, which creates a warm atmosphere
• Place a cheerful play rug under the furniture. This is not only for colour but also comfort
• Store toys in a wooden toy box or a nice storage basket
• A sturdy table with chair makes the play corner inviting as a reading nook or creative space for drawing and colouring in
• To make the corner even cosier, place wallpaper in the space, some wall decals or paint the wall in a different colour
• Use a theme: circus, animals, jungle or animation and adjust the play area accordingly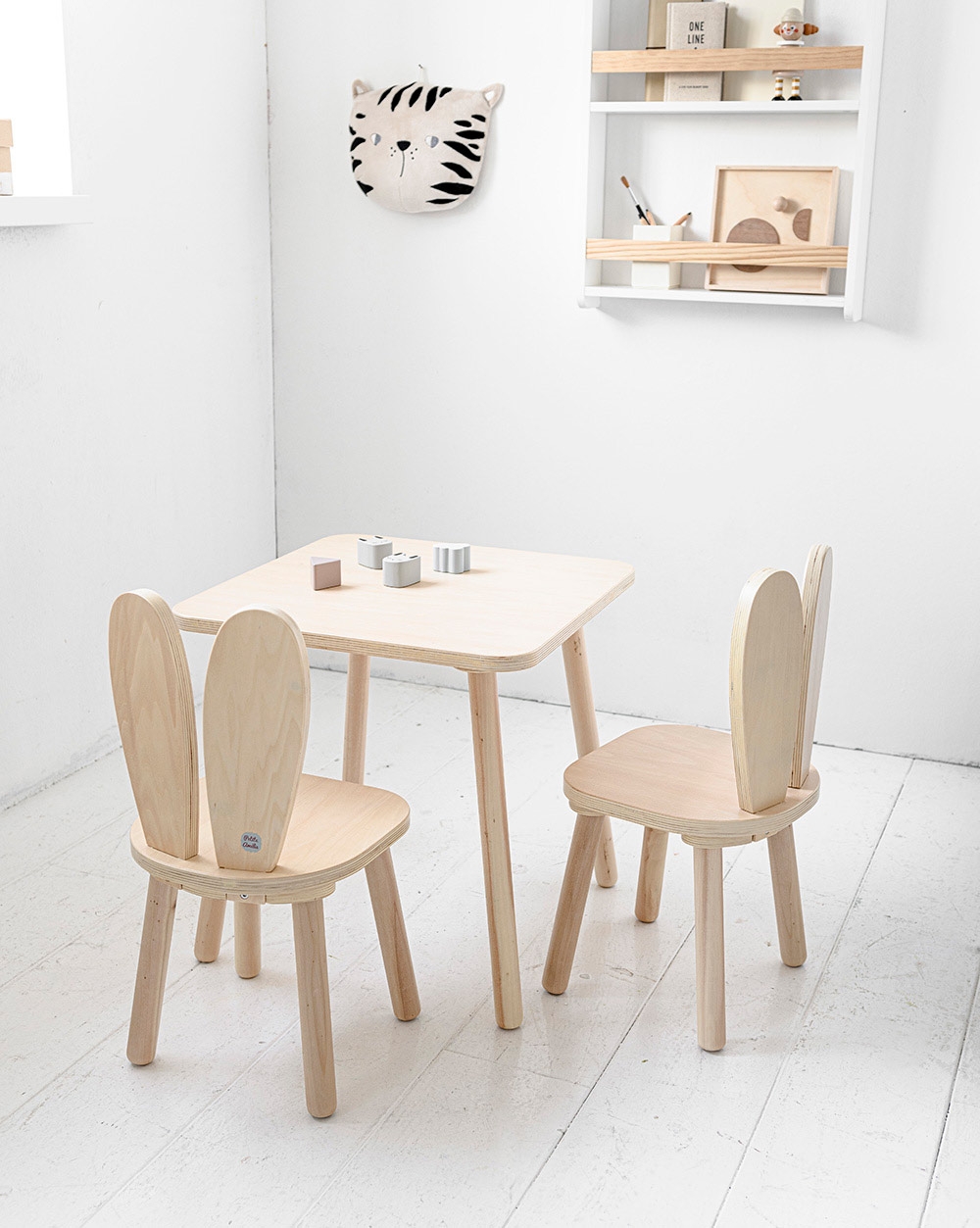 It will above all have to be a cozy place and you can achieve that with nice accessories. As long as it's all soft, inviting and safe. So a toddler table with chair is fine, but also create a nice sensory spot where your toddler can read a book lying or sitting, or retreat for a little nap with his cuddly toys. Use accessories such as:
• Decorative pillows (a lot!)
• A knitted blanket or fleece blanket
• A tipi tent – this creates a really cosy space as a play area or reading nook if you add some fairy lights
• A mosquito net over your toddler's play corner
Always make sure that everything is suitable for the age of your toddler. It should be safe to play with and can withstand your little one's busy hands. Once you've laid the foundation for a play corner, it's the toys' turn.
WHAT'S FUN TO PUT IN THE PLAY AREA FOR A TODDLER AGED 3?
• Wooden toy kitchen for little chef
• For the little ladies: a nice dressing table
• Doll bed with dolls
• Crayons, colouring books and paper for the budding artist
• Duplo or other blocks
• Cars for the a wooden garage
The possibilities are endless, but we hope to have helped you with some useful ideas to create a cosy and comfortable play area!