Looking for a toddler armchair? A kids lounge chair? We have the perfect sized armchair for your little ones playroom or bedroom that is sturdy, comfortable and comes in 3 different shades that will suit any interior.
At Petite Amélie we think BIG, but at the same time, we think little.. what will our little ones like to have, what would make them happy… one of those is a little kids armchair that is the perfect size for a toddler.
Whether it will be used in the lounge, nursery, playroom, or bedroom, these childrens armchairs are just perfect for any interior style.
Some information about our toddler armchairs:
Our chairs have been created with a beautiful retro design chair, suitable for any child.
The seat and back rest are textile and made from 100% cotton.
The chair should be comfortable and also be sturdy, therefore, the frame of the chair is made of solid wood.
The dimensions are W 42,5cm x D 38cm x H 48cm.
The seat height is 28cm.
We offer a warranty period on this item of one year.
Your little one will love using his or her own 'big' chair!
We offer 3 colours, a beautiful blush pink armchair, a dusty blue option and a kids grey armchair for the Scandinavian style interior.
The beautiful blush pink armchair: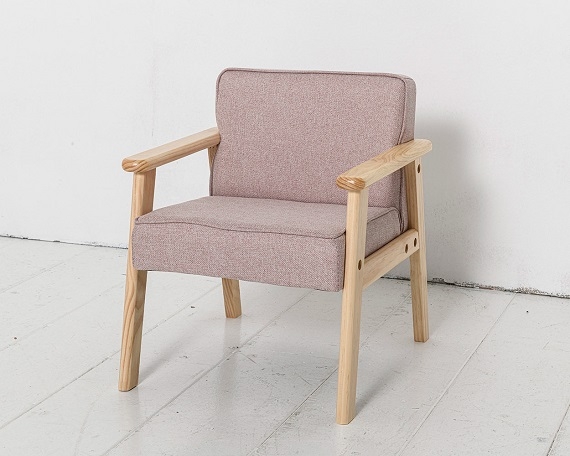 The dashing dusty blue toddler chair: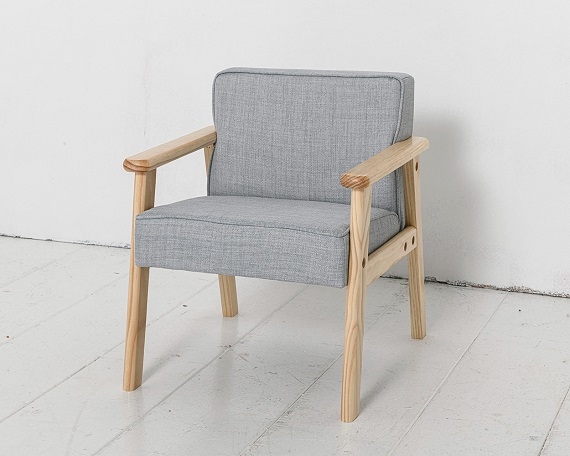 When we design our childrens furniture, we think of all the elements fitting together. You may have noticed that all our colours are neutral and similar in shades to create harmony in the space if used together.
Here is some inspiration of what Petite Amélie has to offer: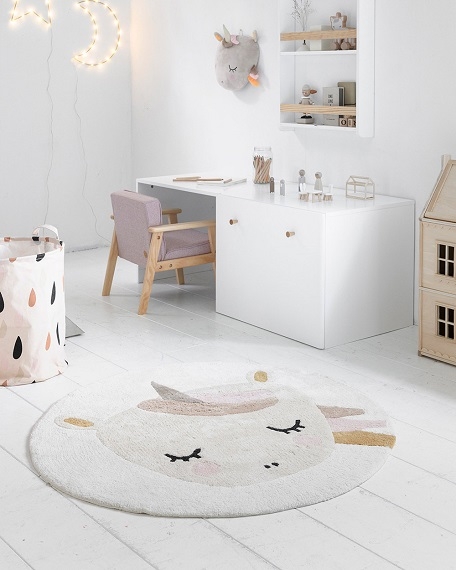 Looking for a unicorn carpet to match your blush pink armchair? Click here.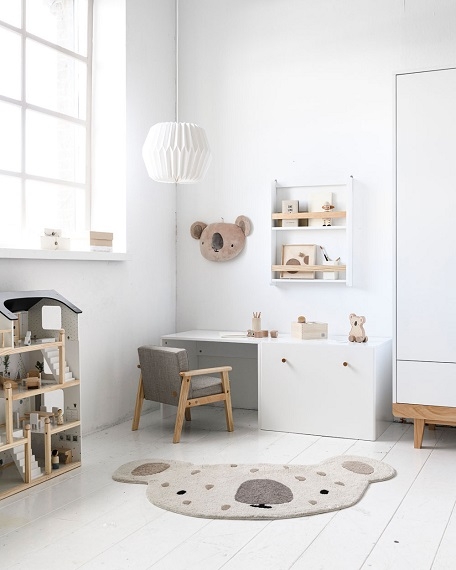 Looking for a washable koala rug? Click here!



As you can see in the inspiration above, we have a beautiful white childrens desk that can be used with our armchairs. This toddler table is from our 'Brise' range and is perfect for a minimalist childrens bedroom.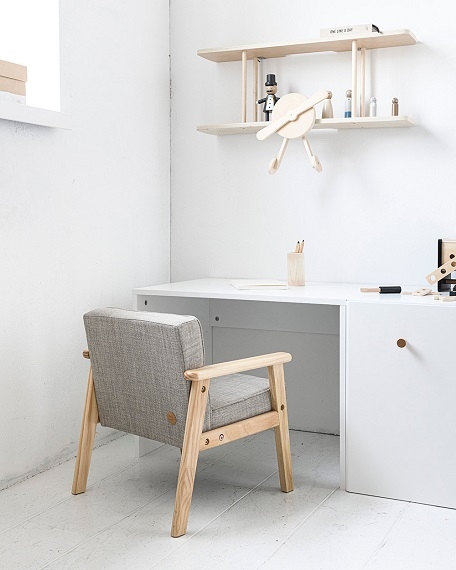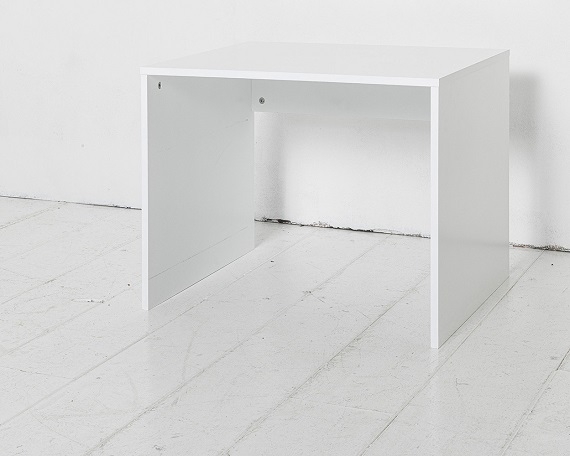 It can also be used as a dressing table, have a look at our sweet wooden toy dressing table | «MA PREMIÈRE COIFFEUSE»
Click here to browse and purchase the perfect little toddler chair for your little one.