Do you have questions like; what size is a toddler bed, or what size
toddler bed duvet
should I get?
Below we have some advice on how to choose your children's bedding and find the right size duvet necessary for the size of your kids beds: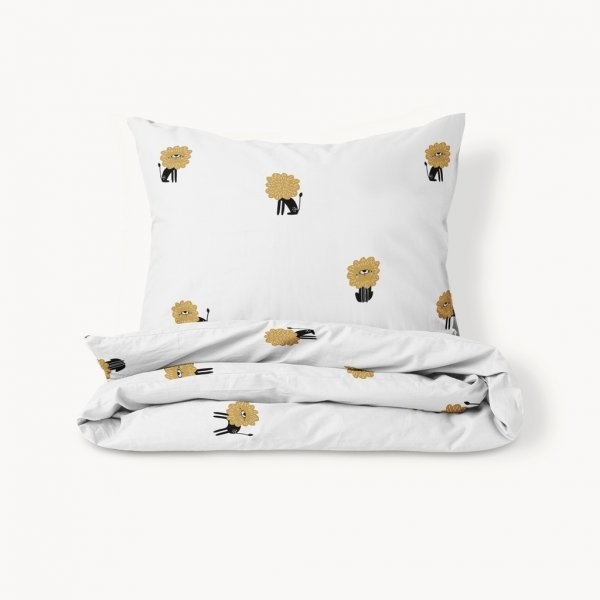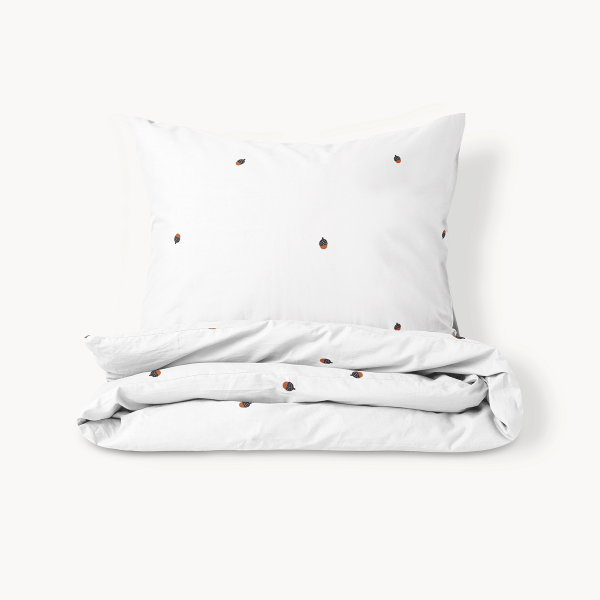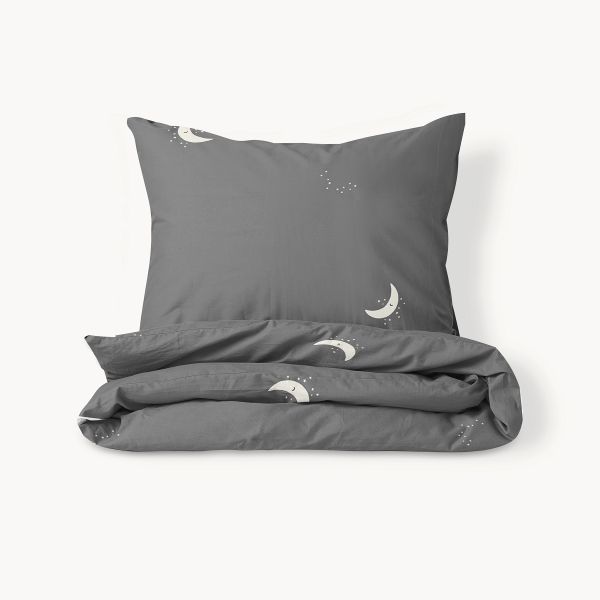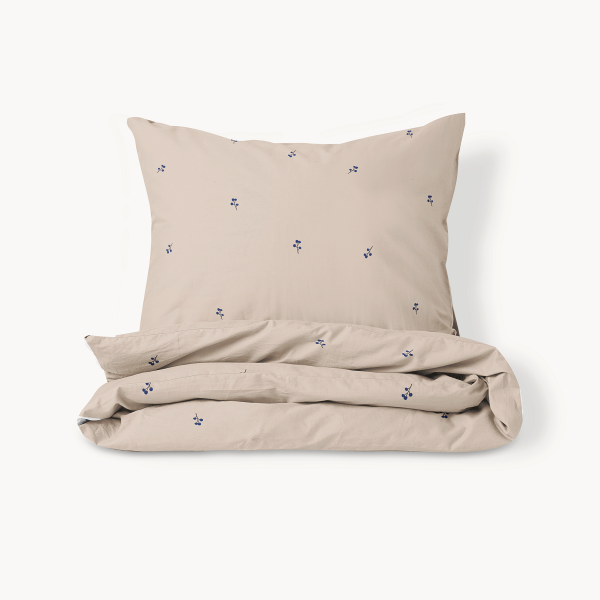 When should I purchase a duvet for my child?
First and foremost, you should choose the right time to purchase a duvet for your childrens bed!
Childcare professionals strongly recommend the use of a sleeping bag for an infant. Baby sleeping bags are sometimes called sleep sacks or grobags. They are made to use overnight or for nap times and without the use of blankets. They are beneficial when your baby starts throwing off their swaddles and when they tend to move more in their sleep, this way they stay nice and cozy throughout the cold winter nights and as a safety precaution, prevent suffocation from too many blankets. Parents tend to use these when their baby is about 2-3 months old.
A sleeping bag is ideal for ensuring a peaceful nights sleep for your child.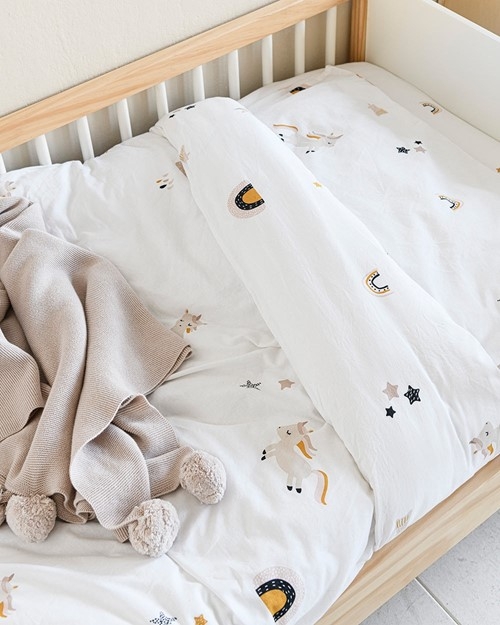 When transitioning from a sleeping bag to a toddler duvet, what's good to remember is that every child is unique. There is no such thing as a good age. You will know when the right moment is to move your child from a crib to a larger bed, and often you will transition from baby sleep sack to a toddler duvet.
Please note that there are smaller childrens duvets suitable for the 70x140 childrens bed to gently start leaving the sleeping bag while the child is still in his crib. The child duvet size 120 x 150 cm is a size suitable for a transition bed or for our convertible cot into a child bed of size 70x140 cm for example.

We have a range of fitted sheets for a mattress size of 70x140cm. You can find them all on this page, click here.
Additionally, we have cot mattress protectors, have a look here for the 140x70 sizes:
COT BED MATTRESS PROTECTOR 140X70 - PREMIUM QUALITY
COT MATTRESS PROTECTOR 140X70 | COMFORT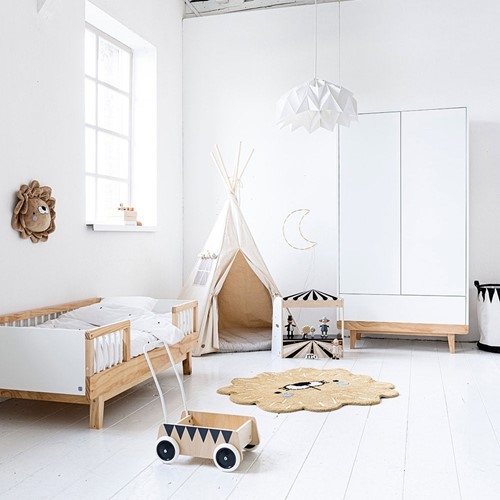 WHAT TODDLER DUVET SIZE IS BEST FOR A TODDLER BED OF 70 X 140 CM?
Petite Amélies toddler bed duvet size of 120x150cm is suitable for a transitional bed or for a convertible cot into child bed and mattress of size 70x140cm.
To be comfortable, the duvet should always be at least 8 inches (about 20cm) wider on each side of the bed it covers.
As the height of a childs bed is lower than an adult bed, care must be taken that the duvet is not too wide or long. The children's duvet cover should not touch the floor to avoid collecting dust or becoming a trip hazard.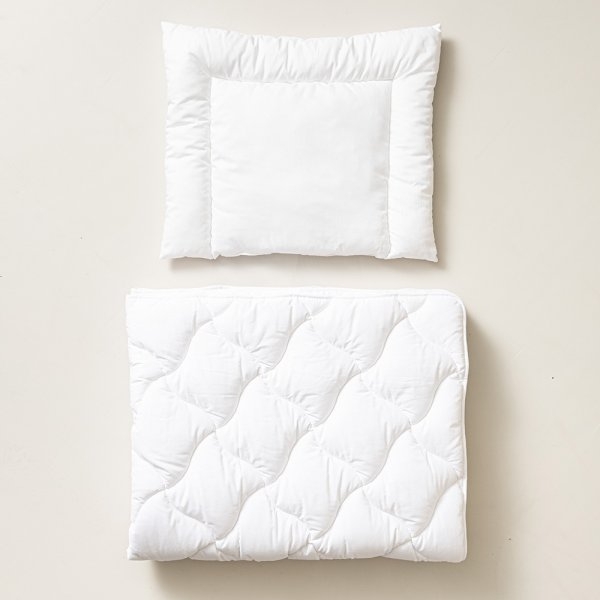 Toddler duvet inner and pillow set – 150x120cm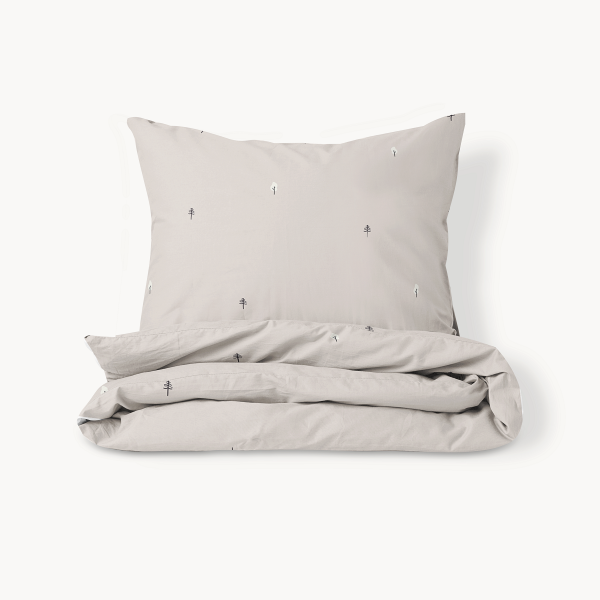 Kids duvet sets 150x120cm suitable for a toddler mattress of 70 x 140 cm
CHOOSING BABY FITTED SHEETS, TODDLER BED FITTED SHEETS OR KIDS FITTED SHEETS:
Here is an easy choice to make, the fitted sheet for your toddler bed mattress.
Its size must correspond to the dimension of the mattress of your child's bed, whether it is a co-sleeping cot, toddler bed, toddler single bed or even an adult size bed.
Pay attention to the maximum possible thickness of the mattress. When a mattress is very thick, a fitted sheet may not stay in place. And there's nothing more annoying than a bedsheet that keeps popping off, right?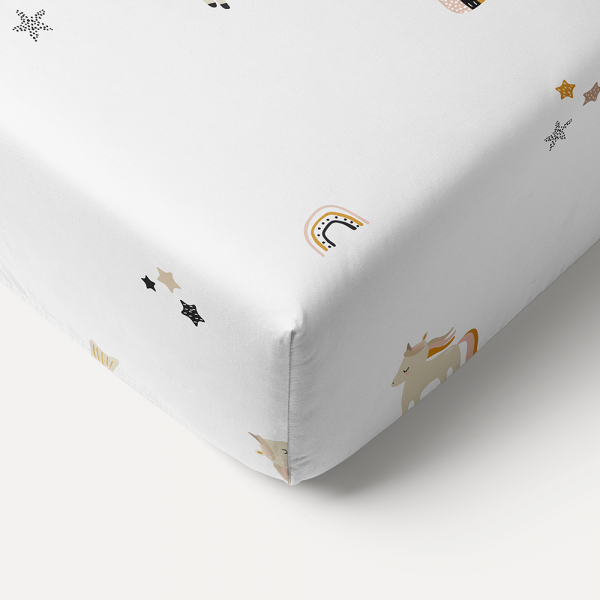 Toddler bed fitted sheet – 140x70cm